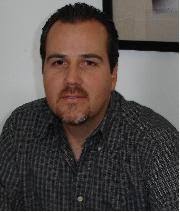 José Campos Terán
At LINXS between July 2019 - July 2020
Dr. José Campos-Terán is, since 2006, a full time Professor at the Processes and Technology
Department, Natural Science and Engineering Division of the Universidad Autónoma
Metropolitana Unidad Cuajimalpa (UAMC) in Mexico City, Mexico.
His research expertise involves the study and development of colloidal and interface systems that include biomolecules like proteins, enzymes, lipids, cellulose, chitosan, alginate, etc., that could lead to the development of biosensors, tissue engineering materials and controlled delivery systems. A special research interest is to obtain knowledge on the relation between rheological properties of adsorbed films at liquid-air interfaces and their structural and composition characteristics. To do this purpose Dr. Campos combines and has experience on the use of techniques like the Interfacial Shear Rheometer (ISR), Quartz Crystal Microbalance (QCM), Langmuir and Langmuir-Blodgett monolayers and Neutron Reflectometry where even special troughs were developed to study systems at low temperatures.
Dr. Campos is at the moment the responsible of the "Laboratory for Cities in Socioecological
Transition" (LABCIT) at UAMC, which is a space dedicated to support multidisciplinary projects that can generate knowledge on subjects related to urban problems in the context of socioecological transitions, like climate change, energy and environmental risks, government policies, etc.